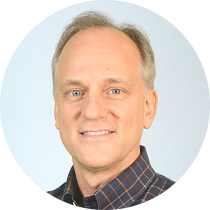 Associate Head, Department of English Language Education
effective use of e-resources in ELT
e-learning in language education
professional development of teachers
student-teaching practicum
Online or Blended Teaching
The eTEACHERS.online Training Course:
Unleash eResources in English Language Teaching
The eTEACHERS.online Training Course is a self-regulated teacher training online course designed to provide English teachers at home or abroad with 11 hands-on e-resources through the organic digital community eTEACHERS.online. These e-resources were carefully selected from hundreds of options based on what practitioners have found to be the most helpful to their four teaching skills: Presentation, Interaction, Evaluation and Organization. The four teaching skills, each of which corresponds to one unit of the training course, were extended in the fifth unit Extension to further unleash the power of e-resources in language teaching and learning. Now the course has been upgraded to the 'CORE' Training Course with more effective e-resources such as Flipgrid, Edpuzzle, Google Classroom, Online Voice Recorder and Online Video Recorder introduced to help teachers tackle current issues in their online or blended teaching.
CARE Books: Enhancing Interactive Reading with Innovative eBooks
Since both physical and digital books have their own advantages and disadvantages, the CARE Books project, which stands for Creative Augmented Reality Electronic Books, provides both physical copies and online copies of a book so that teachers do not need to struggle between print books and e-books. For the physical version of the CARE books, students can flip the pages to read and scan the QR code to access the audio and video of the story in Augmented Reality. While for another version of the CARE books, students can visit our multimodal platform here to read the story online and access audios, videos and follow-up learning activities so as to practice their reading, speaking, listening and comprehension skills.
The first CARE book "Have You Seen My Mooncakes" tells a story about a family who plan to enjoy mooncakes together on Mid-Autumn Festival. Teachers can use this book to connect with students' own experiences, develop their confidence to express themselves in context, practice their comprehension skills as well as communicative skills and evaluate their language abilities without scaring them away from making mistakes. For language focus, teachers' options include: simple present tense, simple past tense, present continuous tense, present perfect tense, wh-questions, alternative questions, imperative sentences, exclamatory sentences, compound sentences, complex sentences, conditional sentences and direct speech.
When reading the print book for the first time, the Flipgrid app should be installed to a phone or a tablet. Flipgrid is a video-based platform that allows teachers to create, share and discuss videos with their students and colleagues. After it is installed, teachers can use the app to scan the QR code placed on every two pages of the book. In just a few seconds, an animation video will pop up right in physical world as shown in the video above.
The CARE Books online reading platform is currently hosted here on the eTeachers.Online website. Almost every two pages of the e-book come with a narration audio, an animation video and a follow-up question of the current page content. At the end of the e-book, there will be a page of extra questions for students to practice and learn more. These questions are created with H5P, an open source content creation and sharing platform.